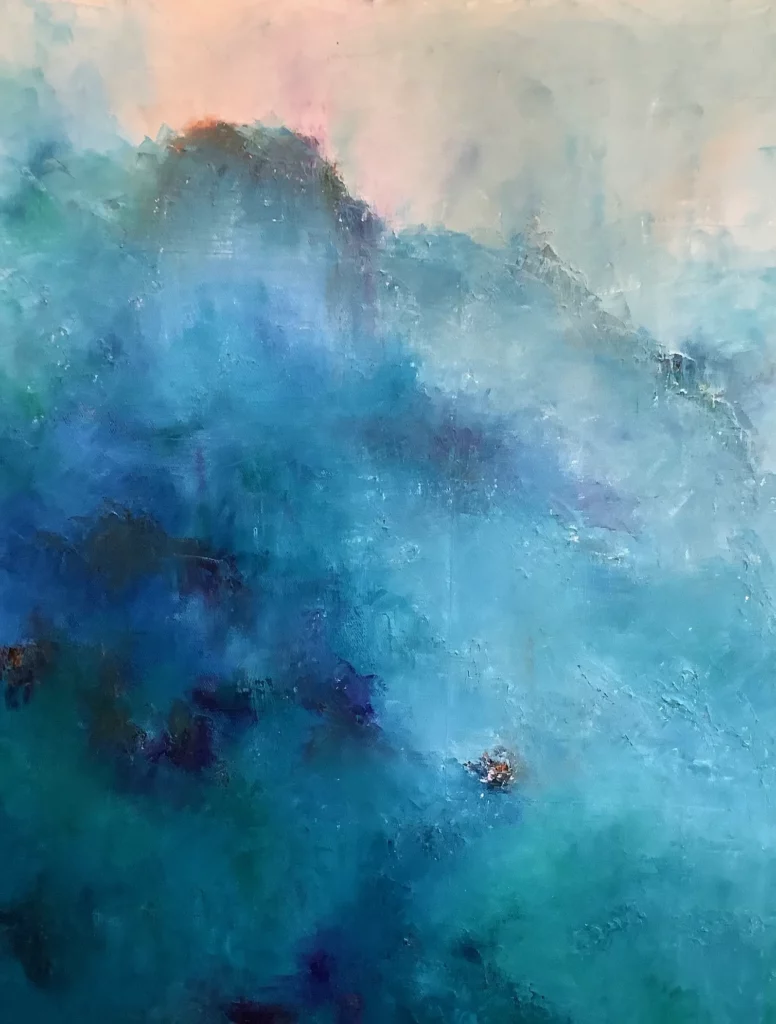 "Summit" 2013 - Oil on Canvas 18 x 24
Summit is an early abstract work, painted over a more realistic mountain landscape which felt too predictable. The feeling of grandeur and exaltation in the revised version delights me.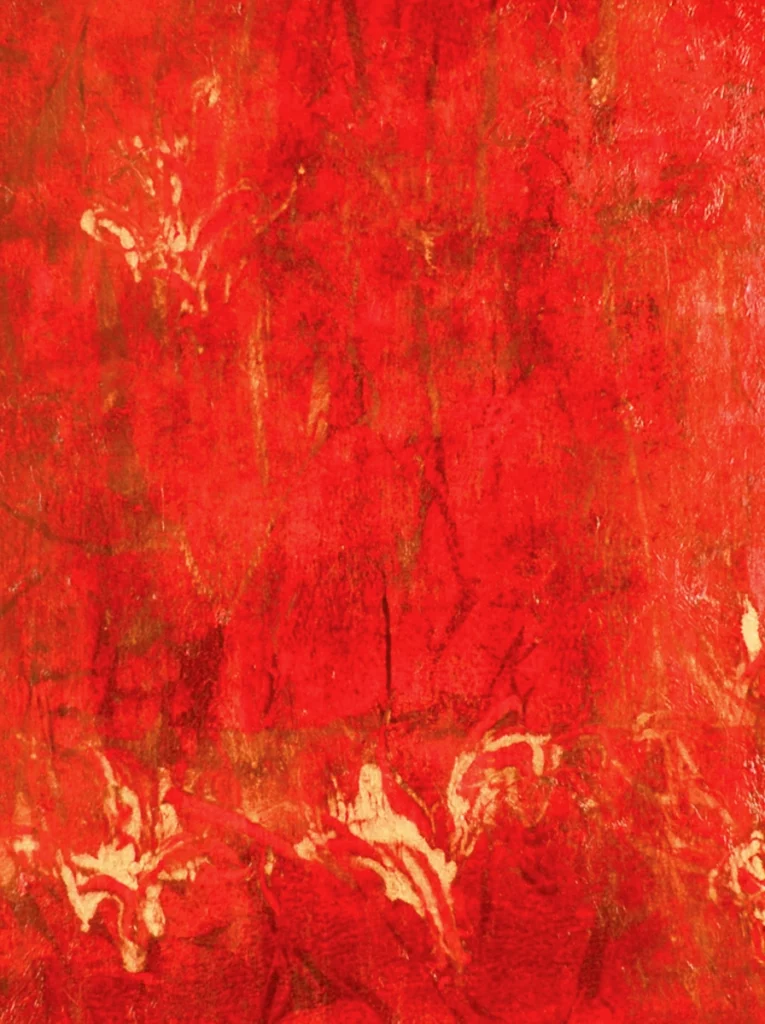 "Joy" 2014 - Acrylic on Paper 18 x 24
Joy is an experiment in monoprinting layers of acrylic paint on lokta paper.  The final print combines movement and rest on a background of hieroglyphs.