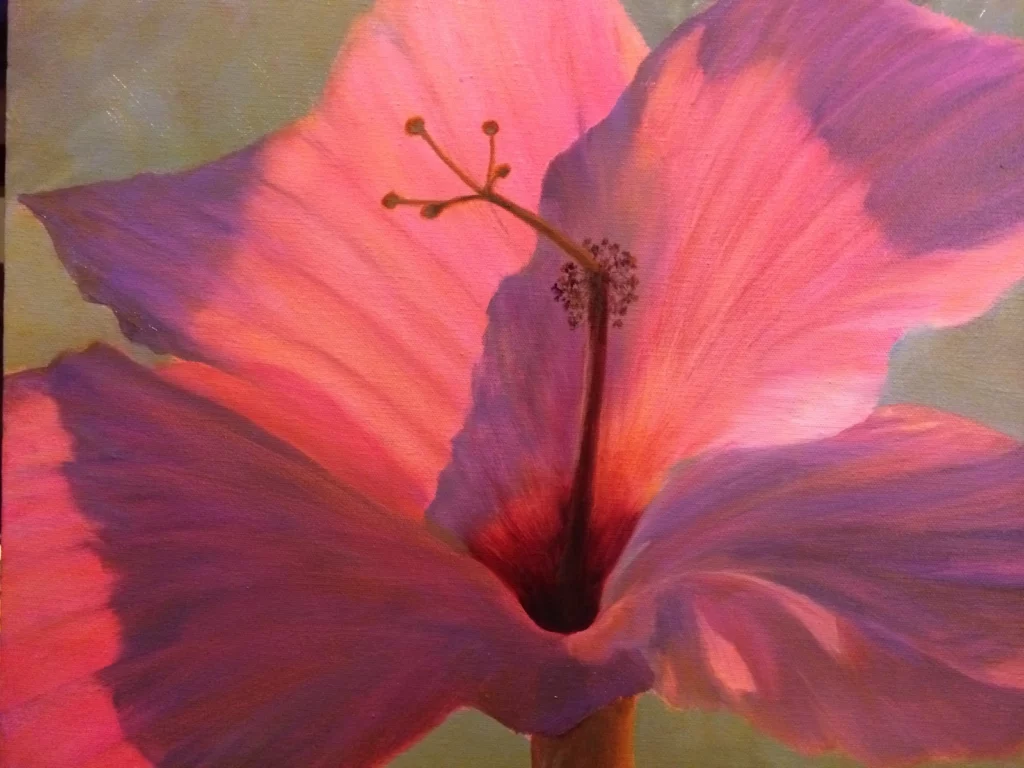 "Debutante" 2015 - Oil on Canvas 18 x 24
Debutante depicts one of my favorite flowers, hibiscus. This pink variety blooms in my family
home in Southern California.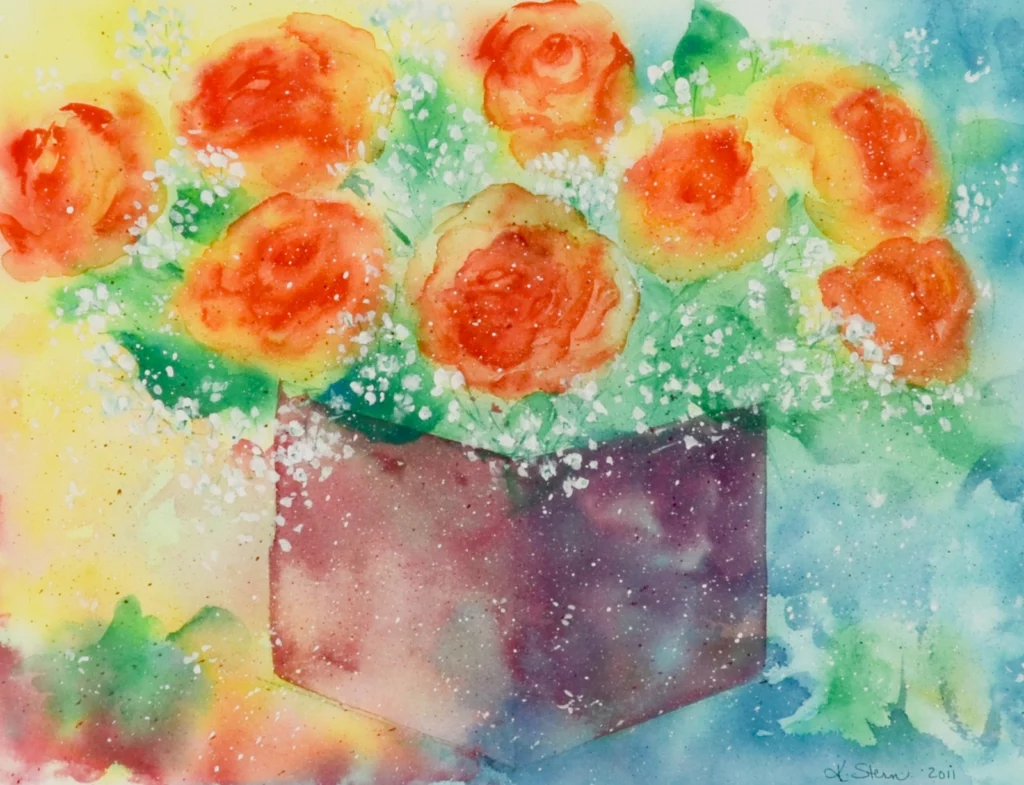 "Burst of Joy" 2012 - Water Color on Paper 16 x 20
Burst of Joy is my favorite watercolor piece. It flowed so spontaneously, I could almost feel the petals opening as I worked.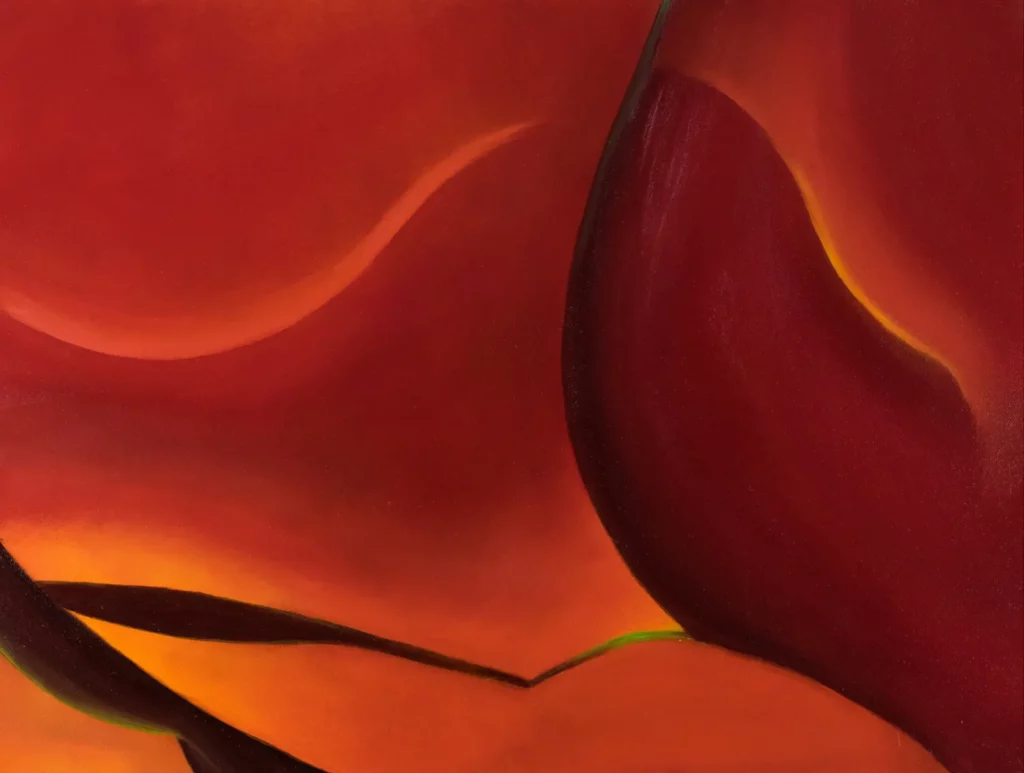 "At The Heart" 2016 - Oil on Canvas 18 x 24
At the Heart was my final piece for Blooming. After painting a garden's expanse of roses, I abstracted the glow in the center of the blossom.