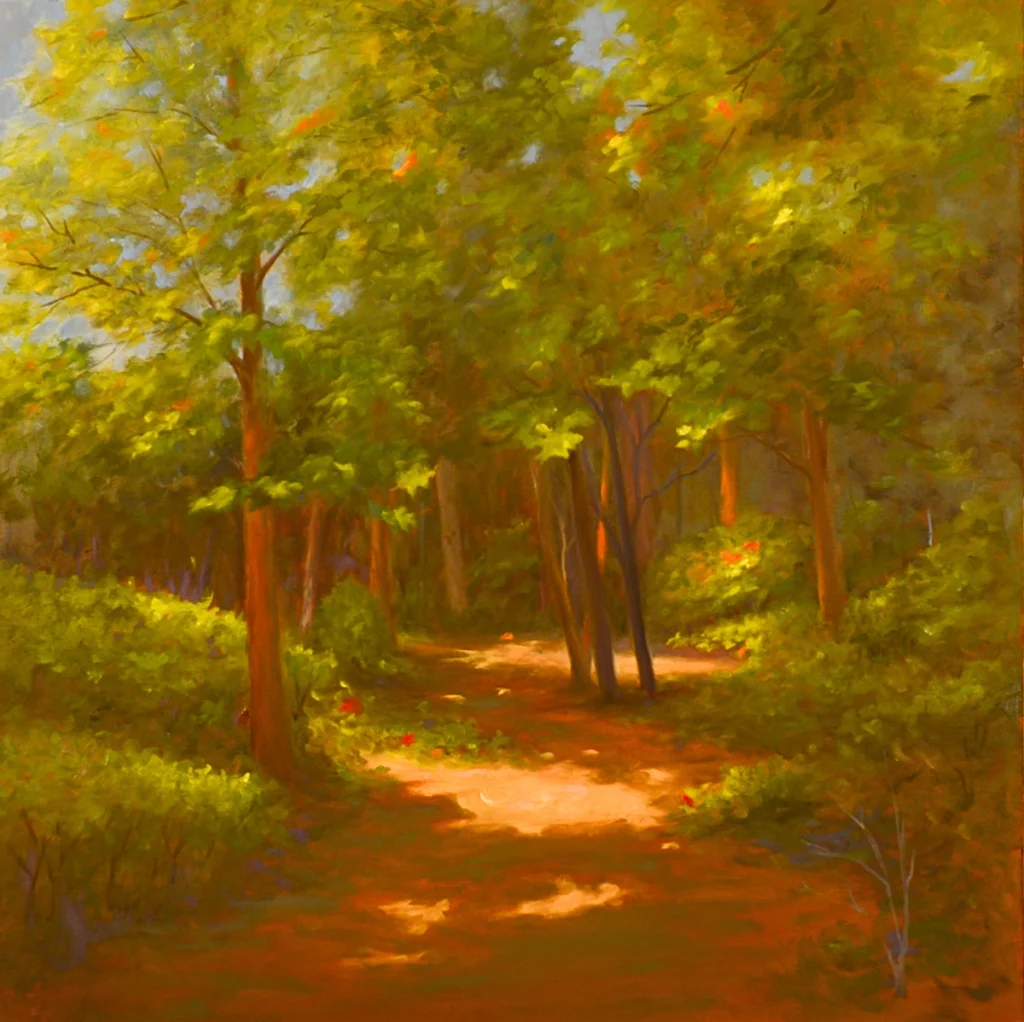 "Invitation" 2015 - Oil on Canvas 30 x 30
Invitation was inspired by a visit to the Botanic Garden in Birmingham, AL.  The golden light of a September afternoon created an irresistible invitation to enter and explore.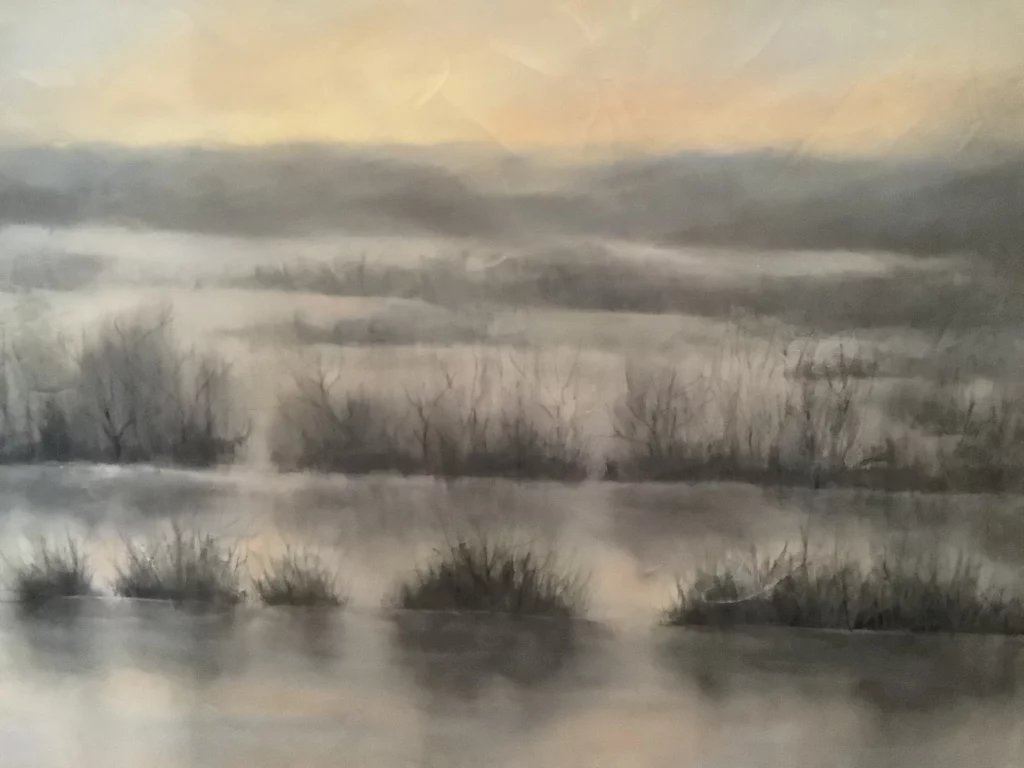 "Flood Plain" 2018 - Oil on Canvas 24 x 30
Flood Plain depicts the lowlands of Arkansas when spring thaws swell the Mississippi River. We watched these floods every year from our windows in Memphis.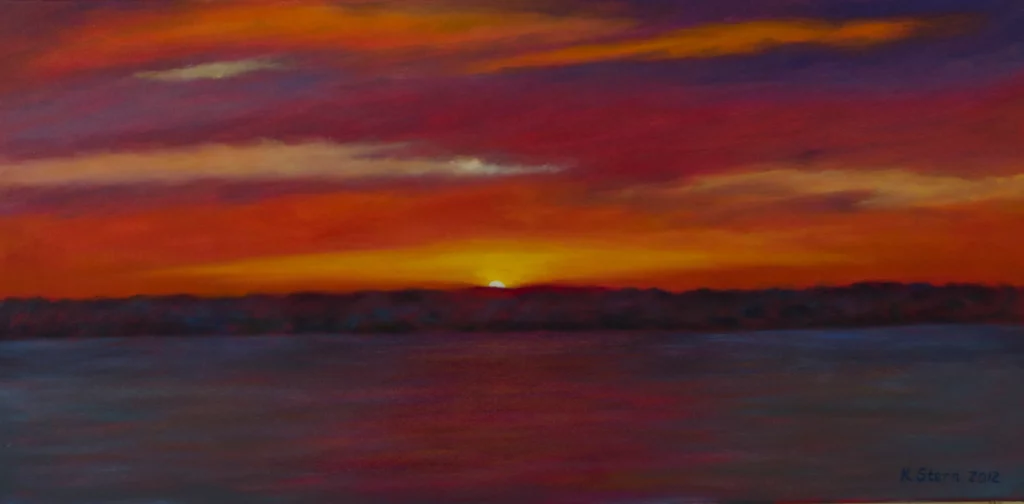 "Florida Sunset" 2013 - Oil on Canvas 24 x 36
Florida Sunset was a gift for my son Eric's family when they moved into their first home. It is a reminder of winter vacations on Sanibel Island when my sons were young.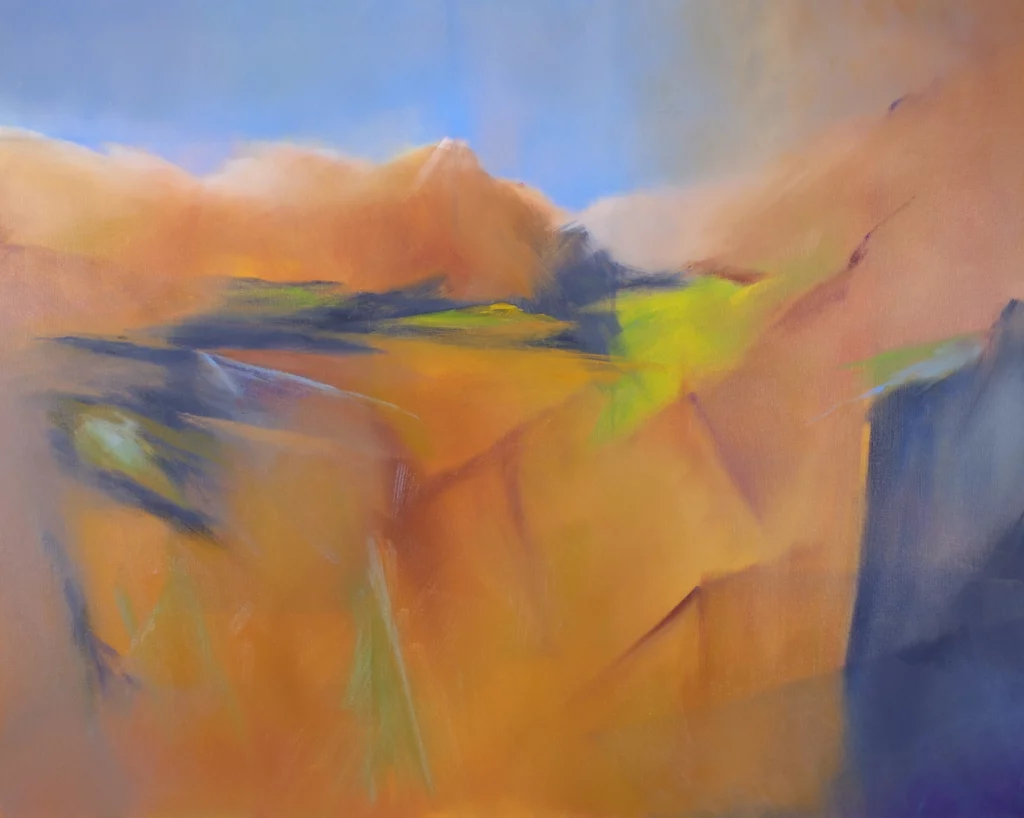 "Mirage" 2015 - Oil on Canvas 24 x 30
Mirage was inspired by the colors and landforms of Sedona, AZ, one of my favorite retreats.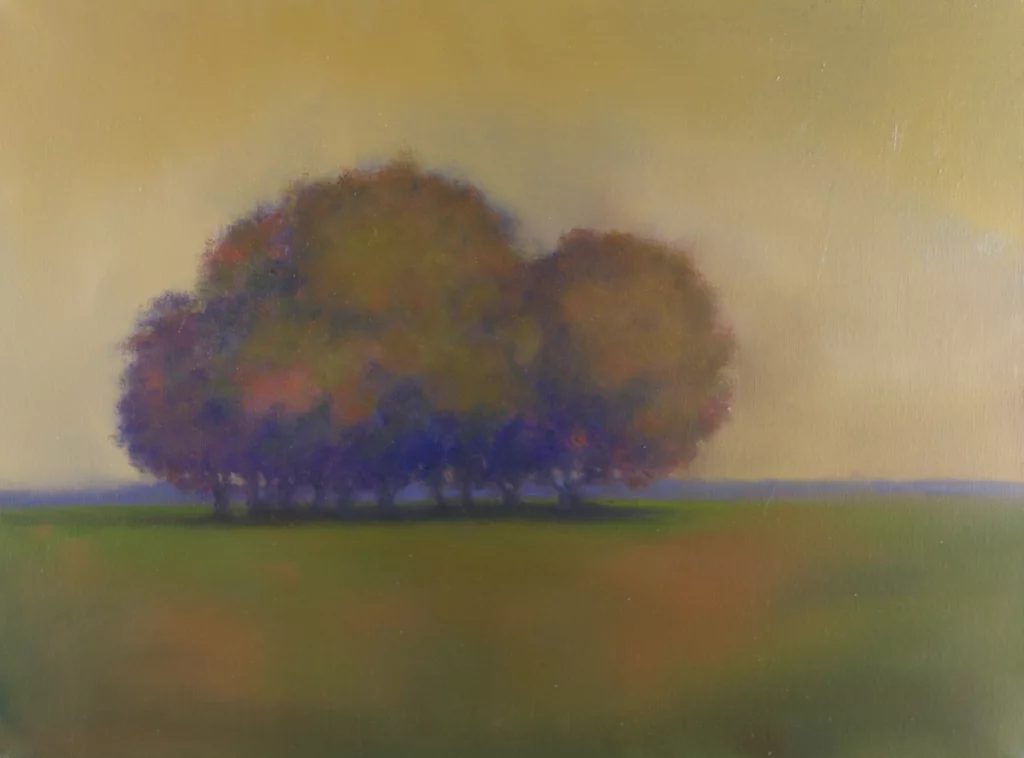 "Congregation" 2016 - Oil on Canvas 16 x 20
Congregation was inspired by a grove of autumn trees near the Society of Friends House of Worship in Cincinnati. It is a tribute to the many friends I made there.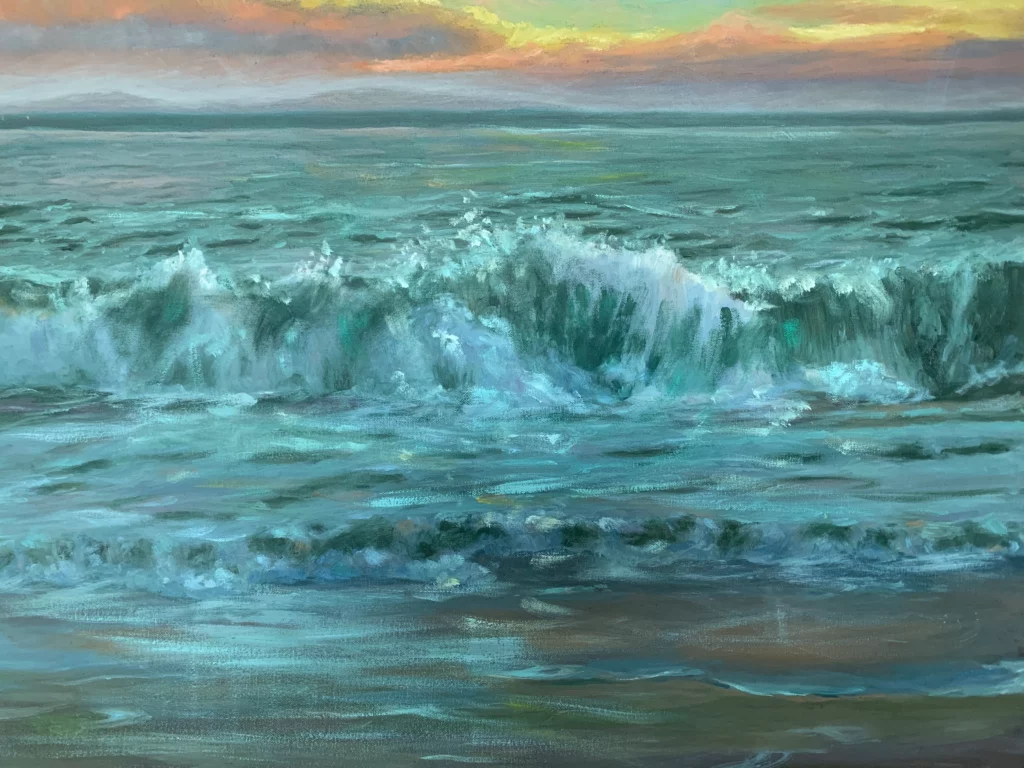 "Laguna Beach" 2011 - Oil on Canvas 24 x 30
Laguna Beach: waves breaking gently on the beach in Southern California, catching the final rays of sunlight.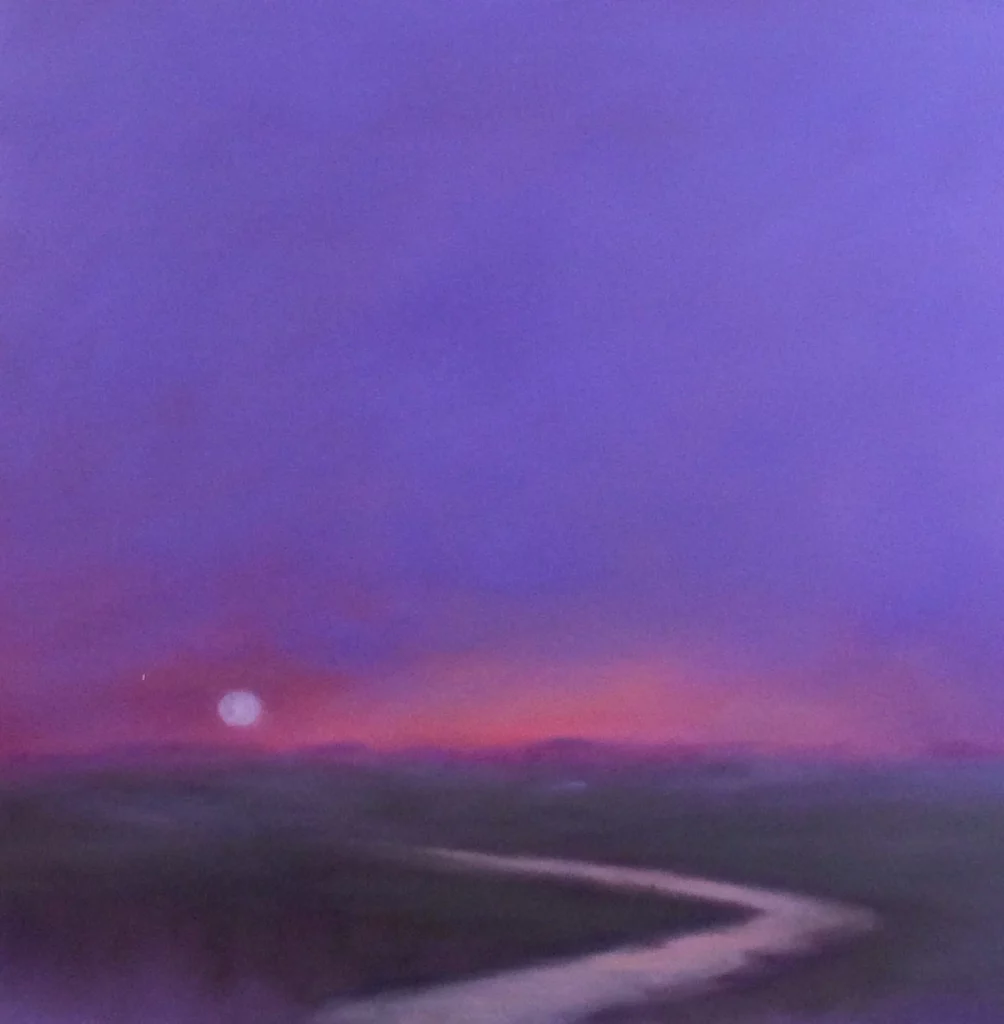 "Moonlight Sonata" 2017 - Oil on Canvas 24 x 30
Moonlight Sonata suggests moonrise during a waning alizarin twilight. I was listening to Beethoven's piece for inspiration.
"Requiem" 2017 - Oil on Canvas 24 x 24
Requiem celebrates evening's afterglow. Mozart's Requiem Mass inspired the title.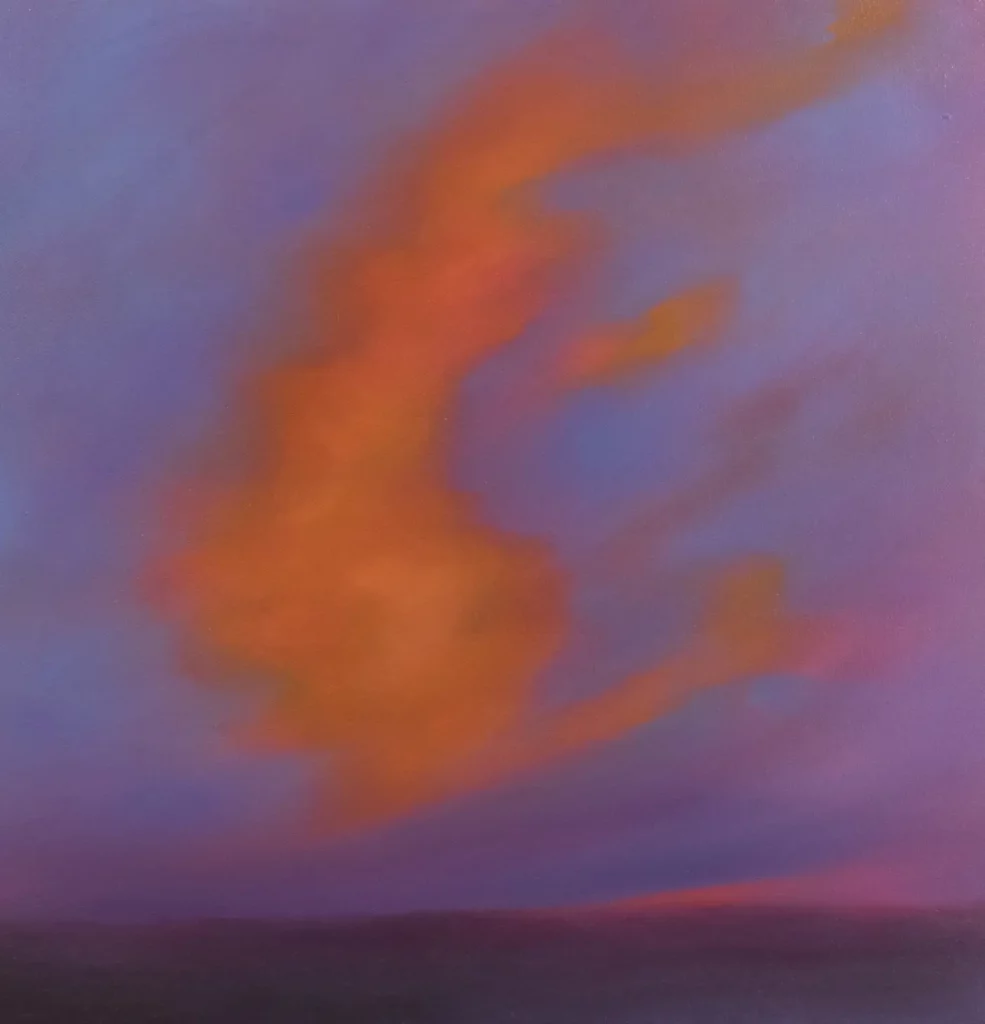 "Castles in the Air" - 2017 Oil on Canvas 24 x 24
Castles in the Air depicts a cumulus tower over a Florida sunset. The painting was inspired by photographer Keith Bland and singer Joni Mitchell (Both Sides, Now).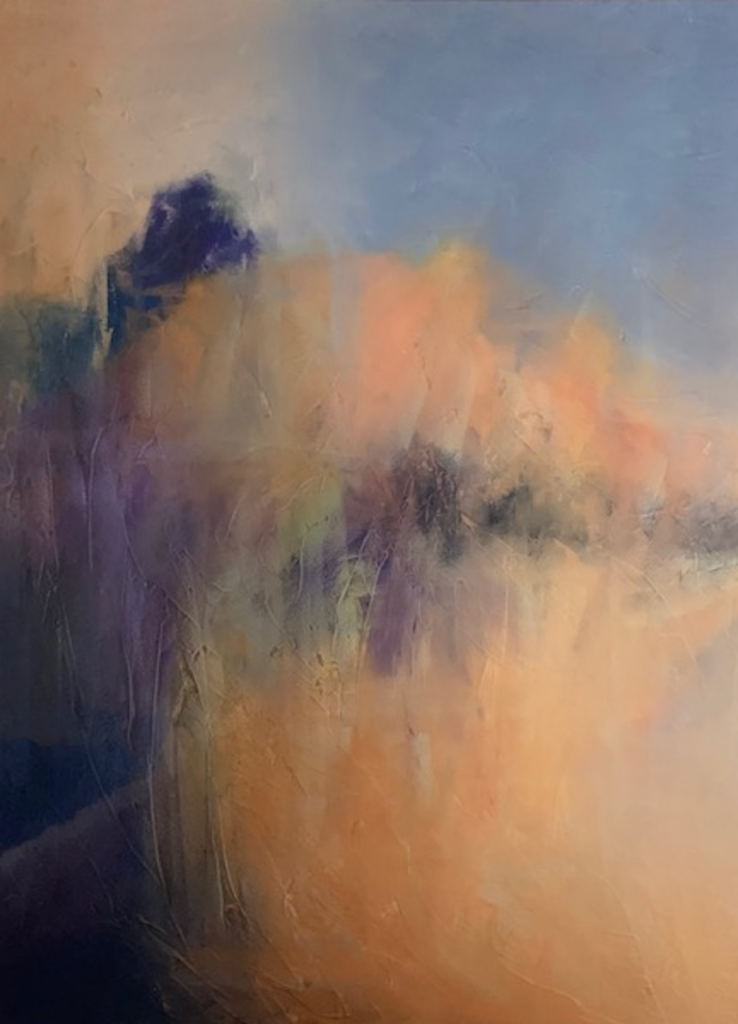 "Mirage 2" 2015 - Oil on Canvas 24 x 30
Mirage 2 further abstracts the high desert landscape in Sedona AZ.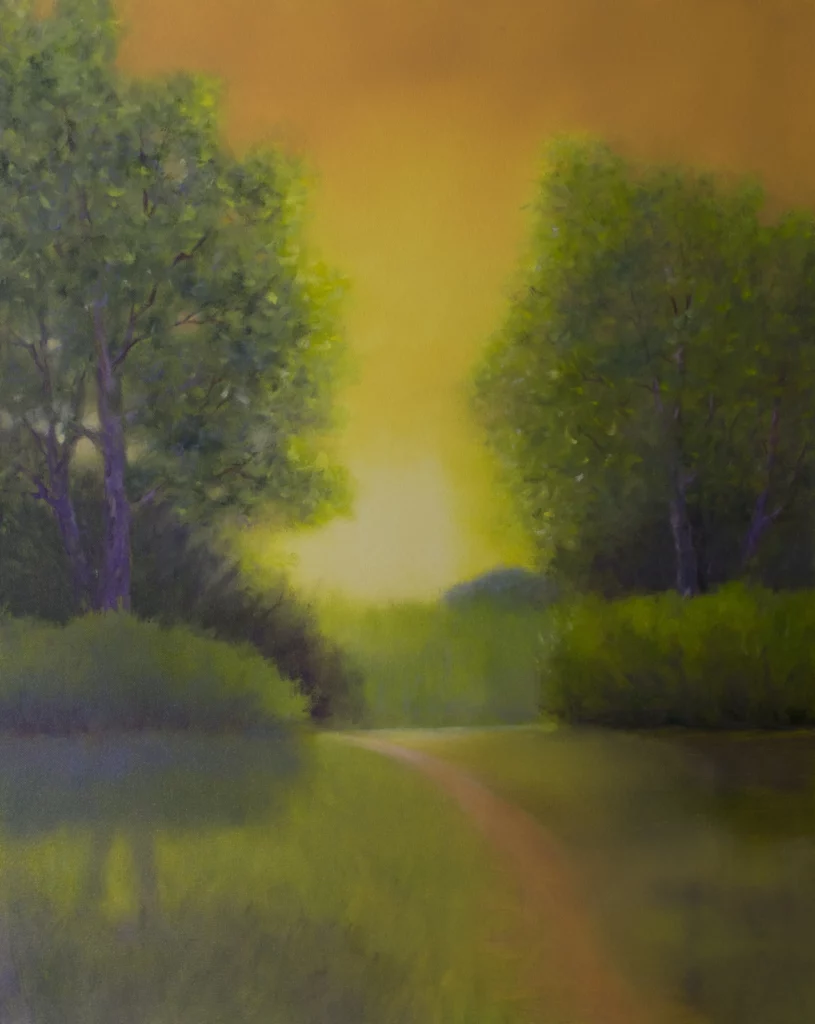 "Sanctuary" 2014 Oil on Canvas 24 x 30
I created Sanctuary in a workshop with renowned Memphis artist, Pam Hassler. It reminds me that intense work, patience, and skill underlie every creation, no matter how spontaneous it might look. It holds a special place in my heart as the showpiece of my first exhibit in Memphis.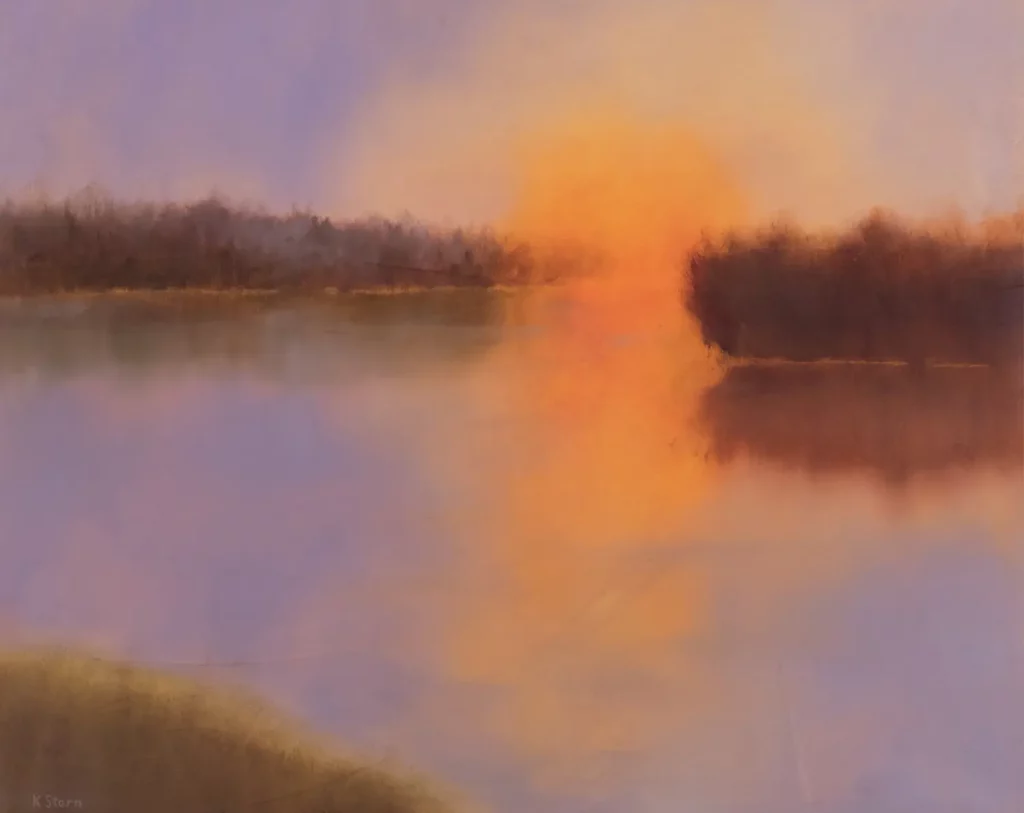 "Prelude" 2017 - Oil on Canvas 24 x 30
Prelude recalls the moment of sunrise over the Mississippi River on a tranquil morning. The title was inspired by Debussy's Afternoon of a Faun.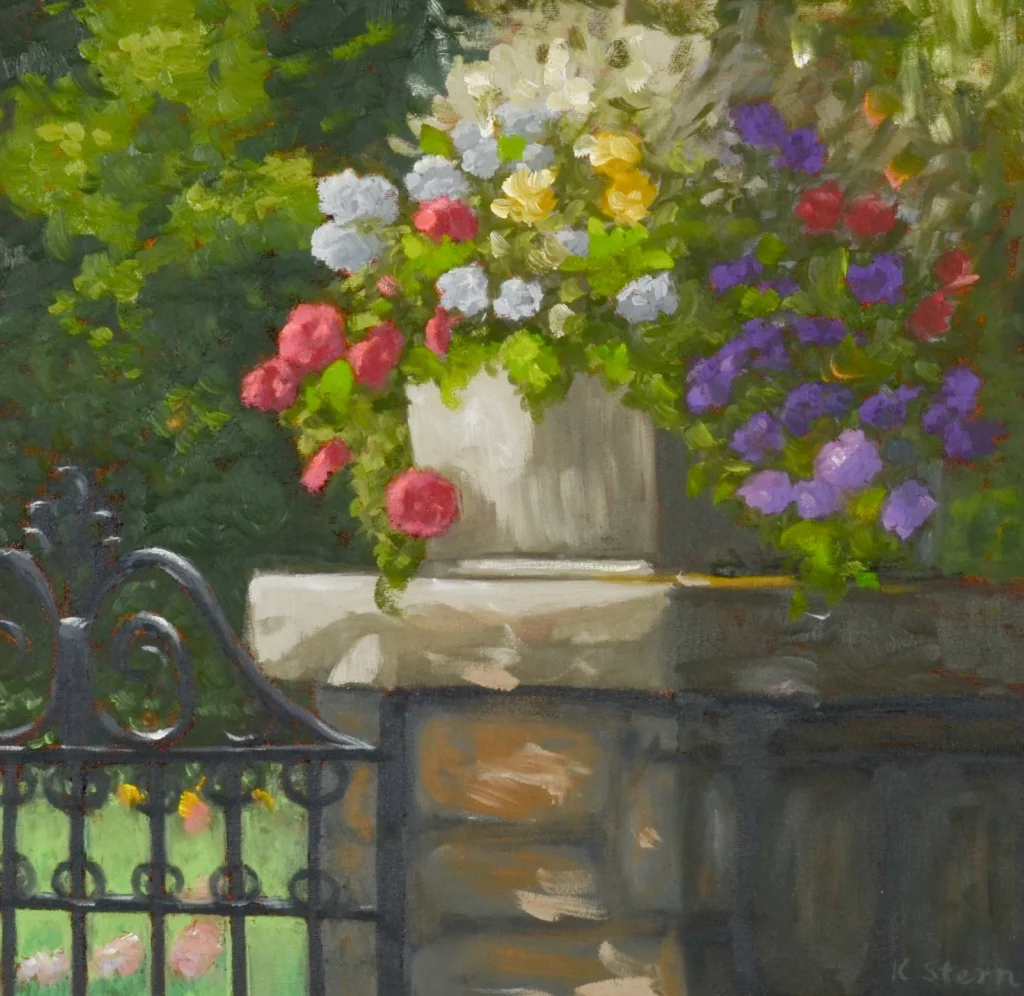 "Chautauqua Park" 2010 - Oil on Canvas 16 x 16
Chautauqua Park invites you into a charming pocket park in Chautauqua NY. It was created with the advice and encouragement of my first painting instructor, Steve Jenkins.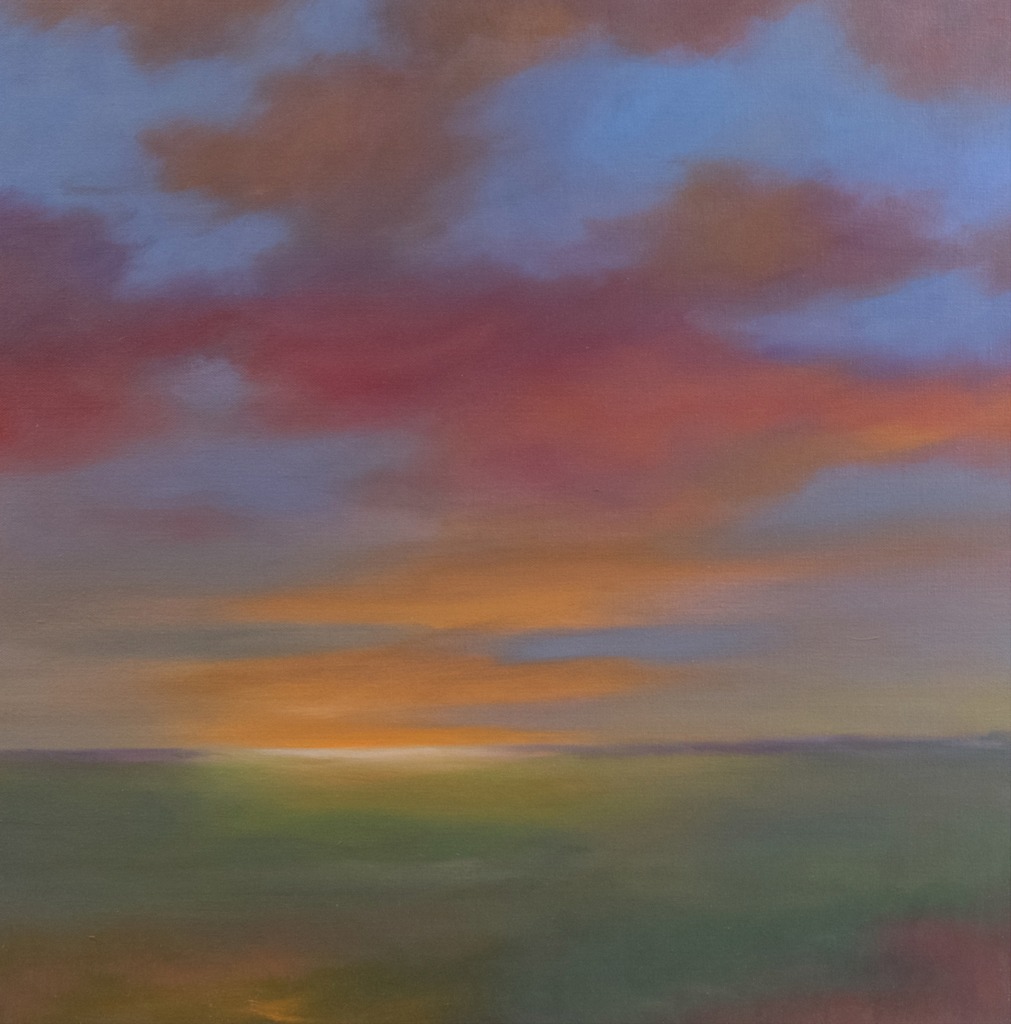 "Vespers" 2017 - Oil on Canvas 24 x 24
Vespers is named for an early evening prayer service. This work inspired the series "Hours of Devotion," a selection of Rilke's poems and my artwork linked to the seven traditional monastic hours of prayer in the Western Christian Church. You can view the series under "Poems." 
"Winter Light" 2023 - Oil on Canvas 16 x 20
Winter Light was painted in 2023 as an exercise in tonalism: soft edges with subtle color gradations over a landscape of melting snow.  
"Beach Grasses" 2023 - Pastel on Sanded Paper 9 x 12
We visited St. Petersburg FL in March. While my husband sailed, I visited the beach and soaked up inspiration for  future paintings. The grit of pastel paper lends itself to depicting sand and grass.
"Little Bradley Falls" 2023 - Pastel on Sanded Paper 10 x 13
This beautiful waterfall is located in the Blue Ridge Mountains. Gorgeous scenery is one of the major perks of living in  western North Carolina.